Pogledajte u video prilogu kako je to izgledalo na tribini: "Što je to Quality Engineer?" održanoj 14.11.2018. u velikoj dvorani ELO odjela.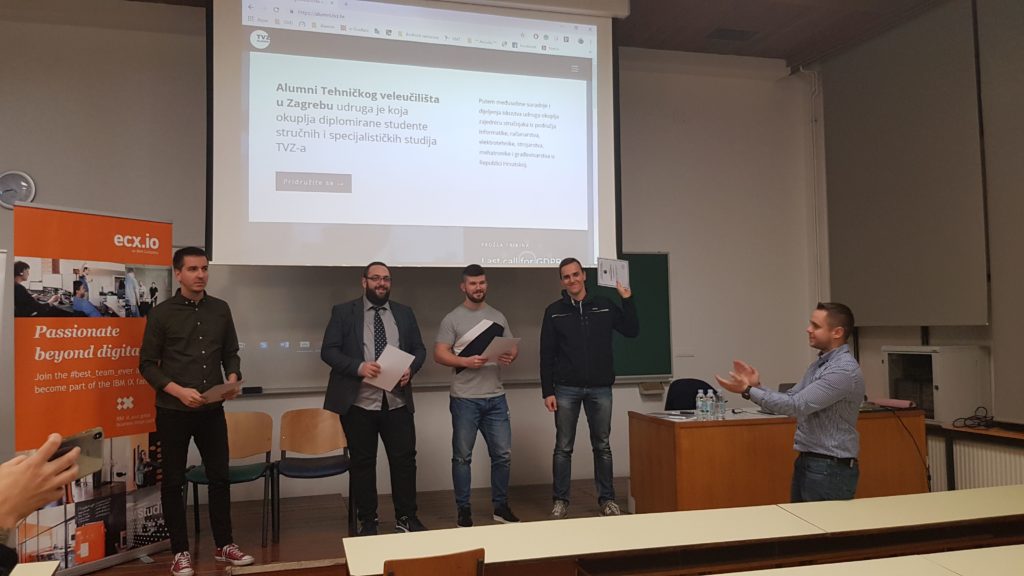 Ovim putem se još jednom zahvaljujemo kolegama Leu Drempetiću, Andriji Kranjecu, Svenu Farszkyu i Aleksandru Škuriću na sudjelovanju na tribini, gdje su podijelili svoje znanje i iskustvo u realnom sektoru. Iz prve ruke nam opisali kako je to raditi u velikim firmama te studentima dali poticaj da neki predmeti za koje mogu često pomisliti da su nebitni itekako znače u poslovnom svijetu
Također, u suradnji s njima, objavljujemo i otvorena radna mjesta u njihovim tvrtkama.
Sve otvorene pozicije u firmama  ecx.io – an IBM Company, Nanobit i KFK možete pronaći na linku Ponuda poslova – Alumni TVZ.
Kako je to bilo, pogledajte u videu:
Hvala svima na dolasku i vidimo se na nekoj drugoj tribini.