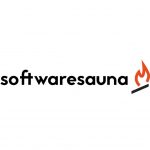 Proud sponsor of networking event Alumnijada 2022.
Software Sauna is an agile software development company with a passion to craft clean code. We are a 100% developer – centric company that builds reliable and scalable applications for our clients. Software Sauna was founded in Croatia by two Finnish friends and is part of the Reaktor accelerated Fusion ecosystem. As people and technology are close to our hearts, our humble goal is to build the best working place in Croatia and the Balkan region for awesome people.
We cooperate with Finnish, Norwegian, Swedish and German customers. The projects span different domains, e.g. eCommerce, Education and HealthTech and are aimed to benefit people's lives. That is the key purpose of all our projects, to make life a bit easier and better. Sauna team consists of 30+ senior software engineers with 5 to 15+ years of experience in their field. Our team has solid knowledge of various programming languages (Java, Kotlin, JavaScript, TypeScript) and frameworks (React/React Native, Angular and Vue). Sauna core value is simple – to write clean code and create high quality products.
Even if we are proud of our work, we are not obsessed with it. We believe that you should have time to live your life in addition to crafting clean code. At Software Sauna you will naturally have total flexibility when it comes to your work organisation, great benefits aimed to improve your physical and mental health (additional health insurance, massages, online service for mental well being) and freedom to choose what you will do in Software Sauna. Join the heat!