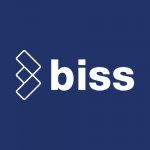 Proud sponsor of networking event Alumnijada 2022.
BISS d.o.o. is a Croatian private IT company based in Zagreb, which employs about sixty top experts in the field of computer systems development, research and implementation of innovative services, integration of personal data protection (based on GDPR), and improvement of business and operational processes to telecommunications service providers.
Some of the company's services are developing software tailored to customer requirements and needs, implementing solutions based on our ideas, improving business processes using advanced artificial intelligence concepts, and upgrading existing customer solutions with functionality to protect personal identities.
BISS has achieved continuous growth in revenue and the number of employees and 50 percent of revenue is recorded from exports of services to foreign markets. One of the important goals is to contribute to reducing the outflow of young professionals from Croatia abroad.
At the moment, some of the company's key projects are:
· The Personal Data Protection System (GDPR) was developed for the needs of Croatian Telecom and has been in use since 2018.
· "Green Road" (reduction of CO2 emissions – reduction of CO2 emissions by using traffic flow optimization through rerouting and timely informing drivers about traffic accidents and congestion.) which completed the research phase and applied for funding from the Norwegian grant program to finance the development phase
· Citizens' Safety Improvement Project (SMS Alert) which aims to respond to the requirements of the European Union, which by 2022 wants to implement a public warning system for the protection of citizens
· Parcel delivery management system that has been in the function of DPD Switzerland since 2017
· Reporting system for collecting all types of data to improve business decision-making used by the DPD group
· Artificial intelligence software Aimago
· Real-time command structure interface Haven First Responders